Lockdown stories
March 26, 2020
by Miruna Vlad
As I am writing this week's post, I am still sitting by the window. Not because of another pretty sunset, but because France has been on lockdown for 10 days now, and despite the sun and blossoming trees, we can't really go out a lot. 
But all in all, Paris isn't the worst place to be confined in! Here's a list of how I'm still enjoying my time here and coping with the social distancing. 
1. Once a Parisian, always a Parisian. Never forget croissants, tea, or a big bowl of café latte for breakfast. The boulangeries are still open for a reason — they really are essential to the vie à la française.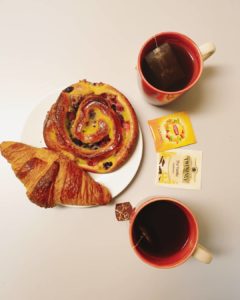 2.  It's never a bad time to share some recipes. The best part of being in a dorm is that even with the social distancing, I still get to run into people occasionally (like in the kitchen). This weekend I made my mom's amazing peas and chicken stew, and exchanged some of it for a delicious Moroccan-style tagine.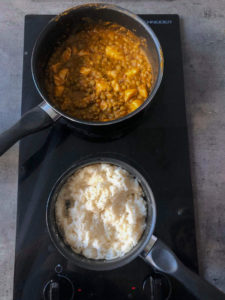 3. This one's not very French, but it's still nice to have some time to catch up on TV shows. My friends kept sending me recommendations, but the first half of the semester was so exciting and busy that I barely had time to check them out. Time is not a problem anymore.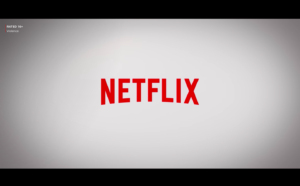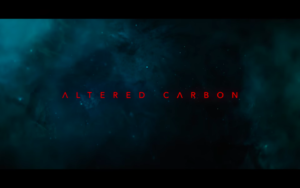 4. Pick up a new skill! Well, this is me editing my exposé for the Art History class — that still counts, right?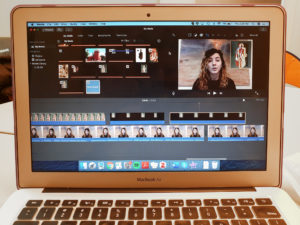 5. Parks and public gardens are closed, but with streets like Paris's, even jogging around the neighborhood is a sight for sore eyes.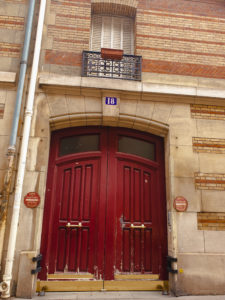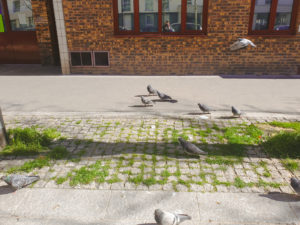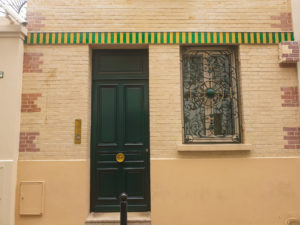 Although the second half of my semester didn't turn out the way I was planning, coming abroad was (and still is) 100% worth it.
About the Author
I am Miruna, a sophomore at Amherst College. I come originally from a small town by the Danube in Romania. I study Math and Econ, although I am very interested in visual arts (especially painting and film). Back on campus I am part of the Equestrian and Tennis clubs, but in Paris my favorite workout is jogging from one crêperie to another.