Evenings in Paris
April 3, 2020
by Miruna Vlad
During times like these, when we are all confined in separate parts of the world, it's sometimes nice to think back to all the fun evenings spent in the heart of Paris. The first two months of this semester were full of  delicious food, good drinks, lots of dancing, and so much fun. Here's a throwback to those moments, or perhaps a guide through Paris's many options!
You think you've experienced brunch until you come to Paris and realize you've been doing it wrong all along! The little French cafés are a great place to start your days, especially on sunny weekends. Here are some pictures from Buvette Gastrotheque, a retro-chic café around Montmartre.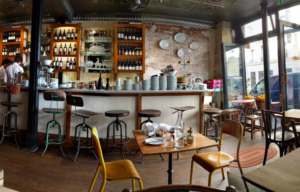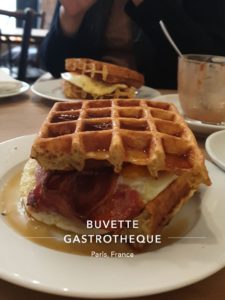 Ever feel like taking a break after a long day of classes? Or hiding out from the wind and warming up for a bit? There's no better time than that for a classic Parisian chocolat chaud. We found a really convenient location right next to the APA offices and it soon became our go-to.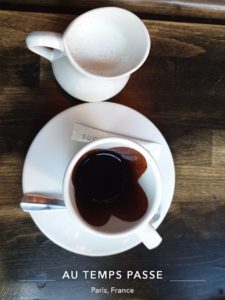 There are so many options for the evening that sometimes it's hard to choose. You can opt for a French brasserie and have the famous escargots and a nice cocktail with the menu apéro. You can also try authentic Argentinian empanadas at Classico Argentino's few locations in Paris. You could go for Indian food, or sushi, or really anything you can think of. Or better, you can be like us and try all of the above!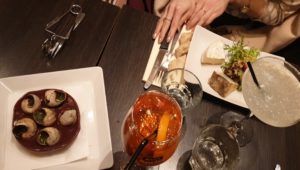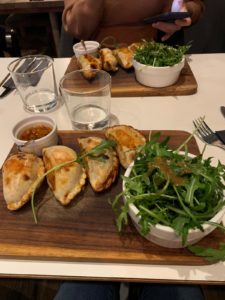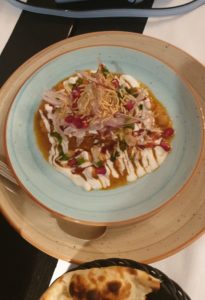 While in France, never forget the dessert! It's one of the best parts of French cuisine.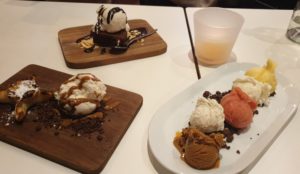 After a good dinner, there's only one way to make your experience memorable: try out the Parisian nightlife. There are clubs for all types of dancing, from latino to hip-hop and many others, as well as bars for all tastes, from experimental cocktails to authentic beer. Worth noting is also Paris's biggest water park, Aquaboulevard, which often hosts parties like the one pictured below.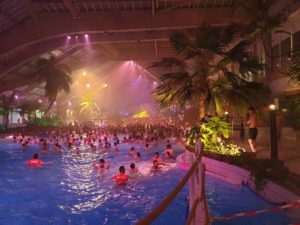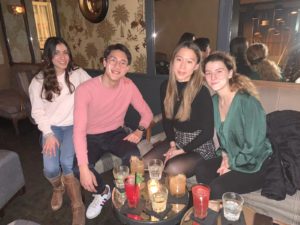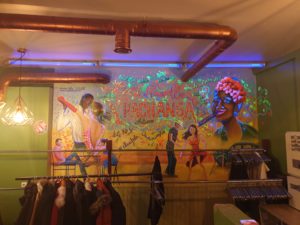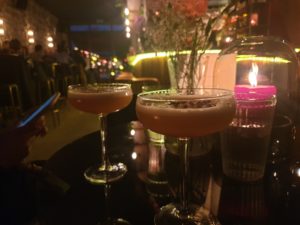 This semester may have "ended" sooner than we had hoped, but that can't take away from all the memories we've made!
About the Author
I am Miruna, a sophomore at Amherst College. I come originally from a small town by the Danube in Romania. I study Math and Econ, although I am very interested in visual arts (especially painting and film). Back on campus I am part of the Equestrian and Tennis clubs, but in Paris my favorite workout is jogging from one crêperie to another.