Welcome
January 16, 2018
by apaparis
Dear reader,
My name is Clara and I'm a junior at Yale majoring in American Studies. I decided to spend this semester in Paris because study abroad has always seemed like such an incredible opportunity to me—the ability to spin a globe and put your finger down anywhere and say, I want to go there.  Paris seemed like the ideal city. It's centrally located in Europe, meaning that other countries are just an EasyJet away; every corner of the city is beautiful; and the pastries are to die for. I've been taking French since seventh grade, but it wasn't until I spent a summer in Senegal two years ago that I finally felt like I could speak the language.
Tomorrow will mark two weeks in Paris, and I'm finally starting to settle into a routine. The first week and a half was wild—APA took us on walking tours to get to know the city almost every day, and we had hours-long information sessions and field trips to learn how to set up a French phone number, enroll in our classes, use our metro cards, etc. I think we're lucky to have a pretty big group—18 new students this semester—so there are always new people to explore the city with and talk to.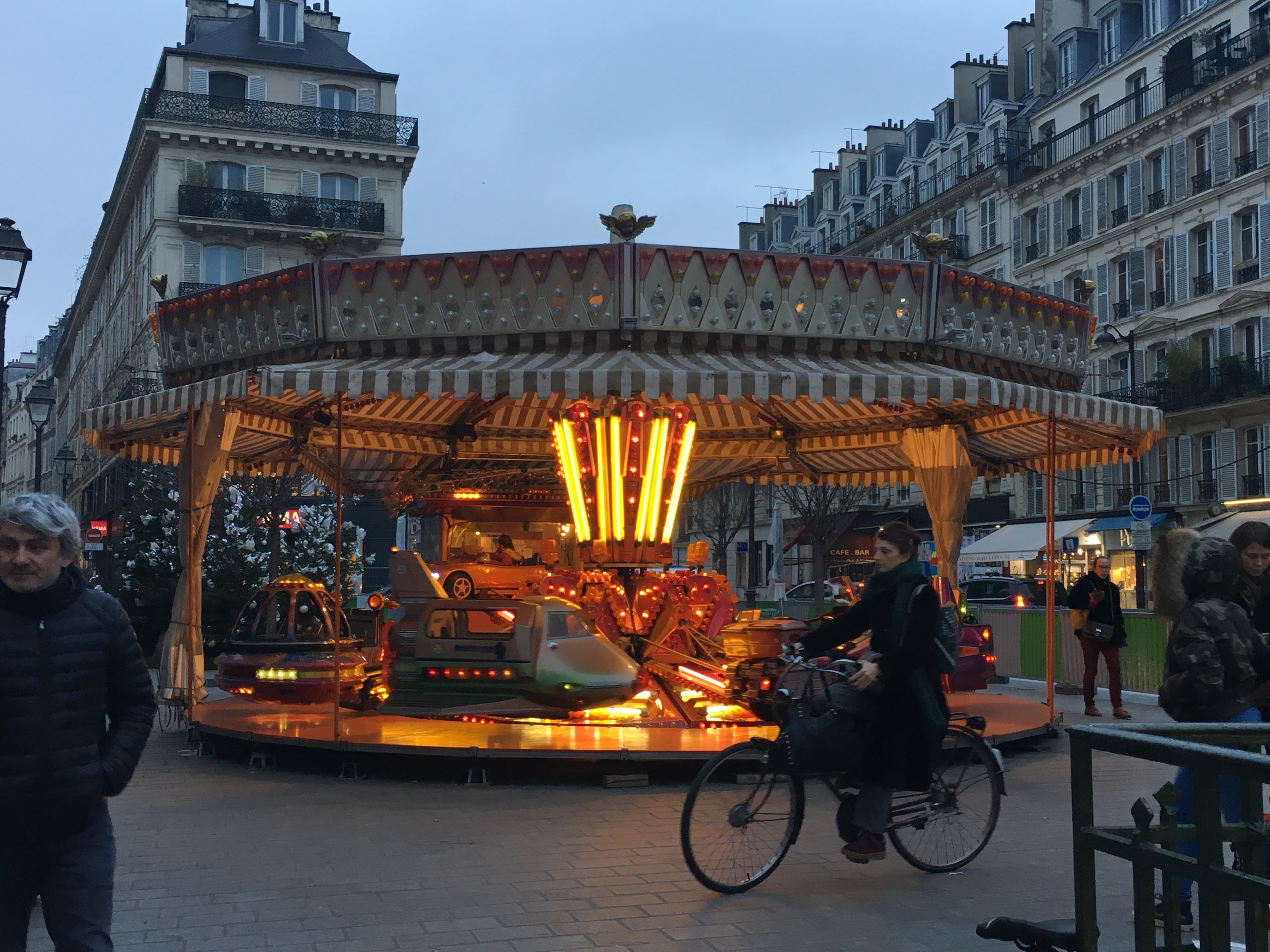 From a walking tour of Le Marais.
It's also been a little over a week since I moved into my foyer (a residence for students and young professionals from 18-25 years old) and I still haven't woken up in time for breakfast, which closes at 8:30am. A fellow resident tells me it's pretty good, so wish me luck with my alarms tomorrow morning.  For some reason everything in my bedroom is decorated in lime green—I have lime green cabinets, a lime green headboard, a lime green desk chair, a lime green blanket, a lime green closet, and a lime green sink and bathroom floor. I think I can tone it down with a more neutral blanket and some posters over the cabinet doors. I also need to buy a mini-fridge from someone who's moving out since right now I'm storing my yogurts on the windowsill to keep them cold.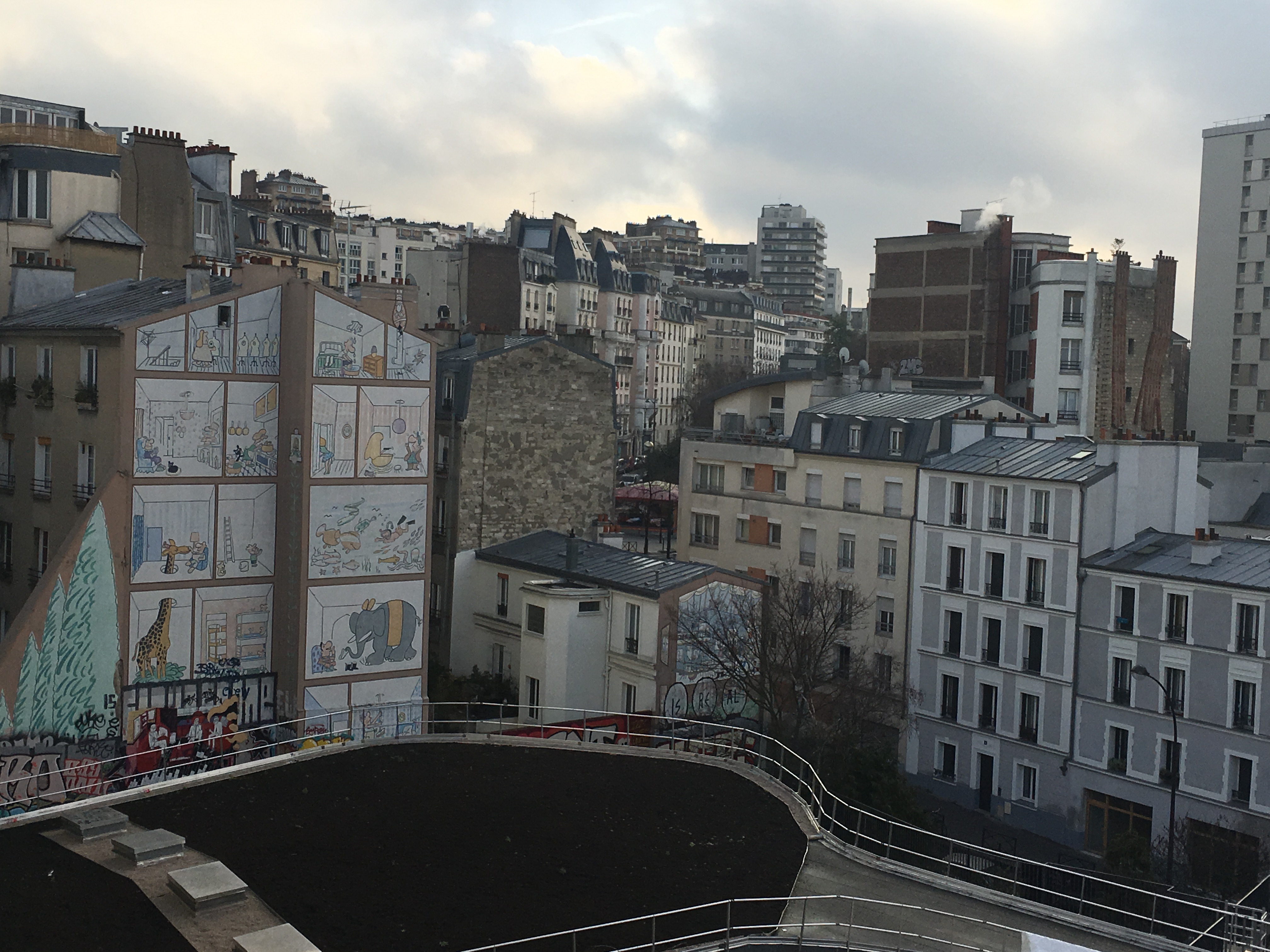 A view of the 20th arrondissement from my window yesterday morning.
I leave you with a quantitative account of my time thus far in Paris.
Croissant count: 9
Times lost on Metro: 2
Store clerks who squinted at me and said, "English? English?" when I tried to speak to them: 3
Pairs of pants forgotten at home: 2
Pairs of pants borrowed from my cousin Maria: 2
Un bisou,
Clara