The Lone Pigeon of Brussels
October 10, 2015
by apaparis
There's something entirely rewarding about taking pleasure in solitude.
After spending a lovely weekend in The Hague with an old friend, taking in the sights, listening to great music, noticing the modern architecture coupled with an abundance of bikes, and seeing what is in my opinion the most beautiful painting ever created, Girl with a Pearl Earring, I found myself with eight hours to spare in Brussels before returning back to Paris. I had actually planned it that way, not really knowing what I would do there or how I would get around without mobile data or GPS, but on Sunday morning at 10h30 I was ready to take on Brussels. On Sunday morning at about 10h50, I was lost.
Starting off in the completely wrong direction, I stumble onto one of the biggest ferris wheels in the world: La Grande Roue Bruxelles, or more commonly, The Eye of Paris. It used to sit at the start of the Champs Elysées in Paris, but it was now the perfect vantage point to see everything in Brussels.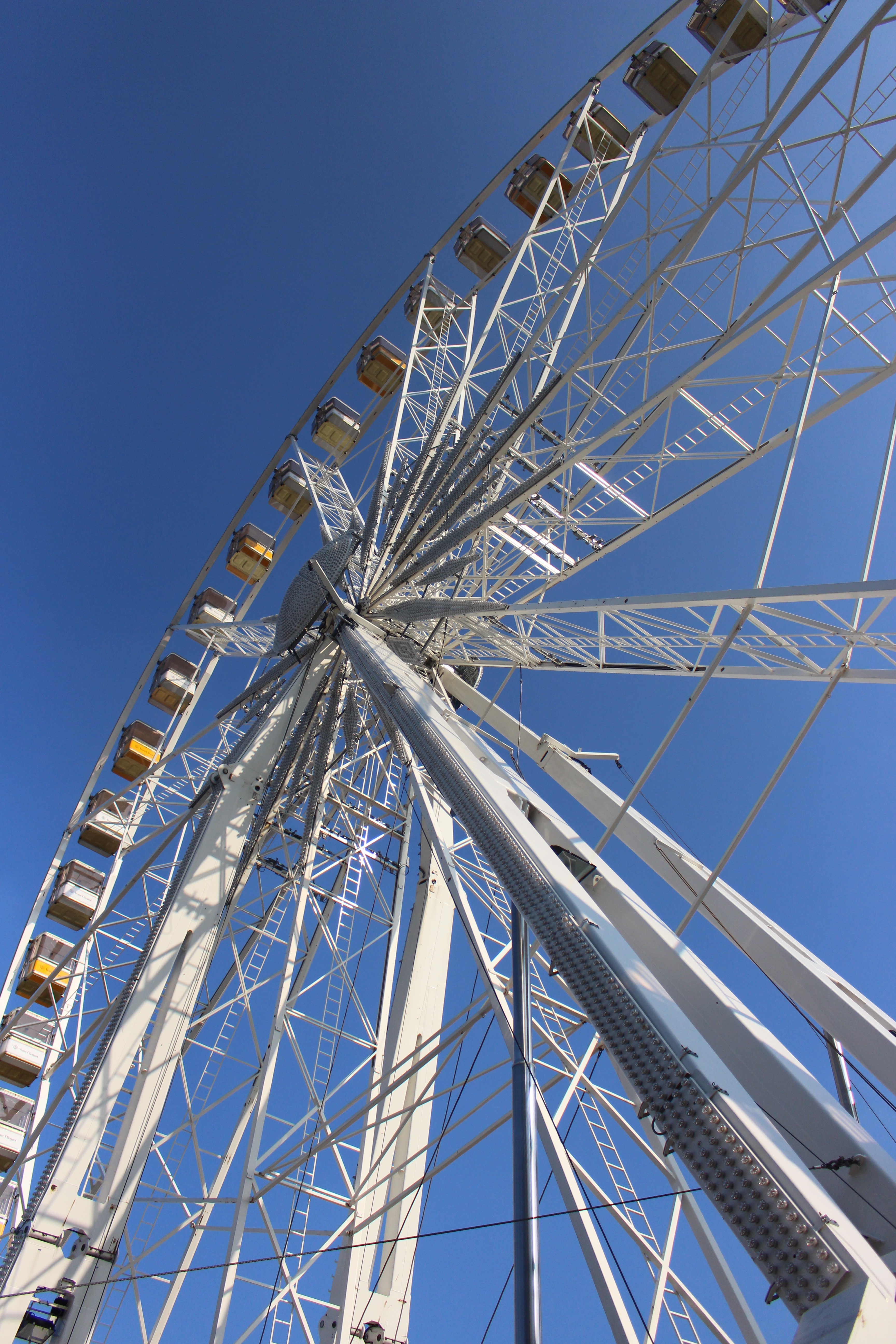 Brussels packs a lot into a small space. It looks slightly intimidating from the top of the ferris wheel, but you can easily see most of the city in one day. Once down from my slightly terrifying glass box, I headed off towards the "centre ville" and somehow stumbled upon one of Brussels' most iconic symbols, the Manneken-Pis. AKA a small statue of a young boy peeing into a water fountain. But more importantly, this little fountain was surrounded by chocolate shops. The first Godiva, local shops, truffle shops, every chocolate you can imagine and I can now personally attest to the fact that Brussels has the best chocolate in the world, and I mean the world. With my touristy pictures, four truffles and a chocolate bar, I headed to Hôtel de Ville, the famous city hall in the heart of Brussels.
Stepping inside that square is like stepping into another time, one where kings and queens ruled the land and adorned their castles with gold rooftops, stunning towers that reach for the sky and happy citizens laughing and socializing in the middle of it all. I have to admit, my mouth dropped.
I sit down to enjoy my lunch finished off by one of the perfect truffles from Mary Chocolatier and watch kids play with each other, an artist sketch the high gothic towers, florists selling potted flowers in the street and musicians provide the backdrop. It sounds too perfect because kind of it is. I am overwhelmed by a sense of contentment, eating completely alone, just watching the world go by.
The rest of the day continues in a similar fashion as I stroll through old cathedrals, the park, the royal palace and back down the cobblestone streets to end the day by drinking one of Belgium's famous beers. As I sip, I realize this was one of the best days and some of the most fun I've had in Europe. I was able to see the city at my own pace and I was able to observe its people on my own time. I realized how carefully I had taken in the beauty of the city and how immersed I felt in being there alone. I know with certainty I would not have gotten the same experience if I had a travel companion, and while they are wonderful to have, I know now it is so important for people to travel alone so they may truly experience a place in a way that is completely their own.
If you ever have the chance to study abroad, I encourage you to do what I did. Take even just a day, go somewhere new, and discover its secrets on your own. It will be scary at first, but it will be worth it.