First Week in France
September 5, 2019
by Calista Goldwasser
Hello everyone! I'm Calista Goldwasser, one of the students studying abroad this semester in the APA Paris Advanced program and I'll be your window into the study abroad experience with APA!
A little bit about myself: I'm a junior at DePauw University where I study classical music (voice performance specifically) and French, so I'm very excited to learn about the rich musical history here in Paris.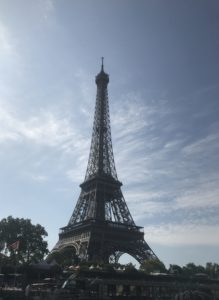 This week has been a whirlwind from arriving in Paris on Thursday and meeting the fabulous APA team and the thirteen other students to taking a train ride to the southern coast of France for an orientation in Hyères. For the first three days in Paris, we toured around the different neighborhoods called "arrondissements" while in Paris, took a "Bateau Mouche" boat ride on the Seine River and here in Hyères, we've been having quite an adventure with sailing, paddle boarding, windsurfing, hiking, wake boarding and more!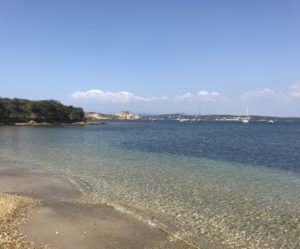 Another task we are tackling this week is course selection for the many universities of Paris that are at our disposal for when we return to Paris this weekend, and I've already found some very interesting courses in "musicologie" that I'm hoping to take in addition to the courses that APA offers "in house."
For now, I'll just keep enjoying this vacation of an orientation and trying not to sunburn!
À bientôt!
Calista