Cheers to the Freakin' Weekend
April 10, 2019
by burkeadmin
H A P P Y  A P R I L !
It's our second to last month but we couldn't be happier to be here!
This past weekend in Paris was one for the books! I'm definitely paying the price as I'm sick in bed typing this but definitely worth it.
Friday night I went out in a big APA group and various friends of friends till … well my mom wouldn't be proud to hear the time but just know very early in the morning! Walking home hearing the birds chirping isn't my ideal Saturday morning either but I promise we really did just have too!
The city of love is so beautiful during the day with much to do, but the typical European night out with DJ's blasting electronic music and fist pumping Europeans on every corner can be overwhelming. So when Yuki found « Drake Night » at Wanderlust we all bought tickets online within literal minutes. Although he is definitely Canadian and we're American nothing makes us feel more at home than some good ole Drake songs. ??
We sang and danced and laughed so hard we all left the club absolutely drenched in sweat. Soulcycle and Dynamo (the Parisina equivalent) should really take notes, because I'm telling you that's a cardio session I can get behind.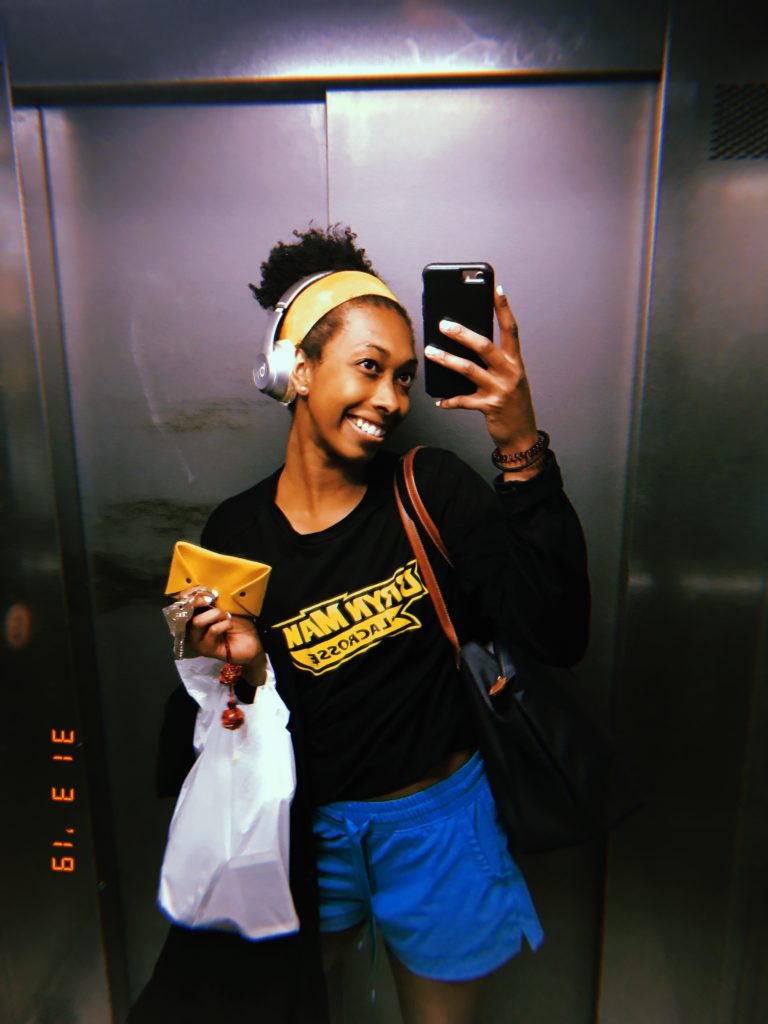 So after ruining my sleep schedule,  actually waking up to go to the gym the next day was quite ironic. However, after getting sucked into the hole of Instagram in the afternoon when I had finally woken up I found myself incredibly motivated… To do what not quite sure but I figured ~pourquoi pas ~ not try to channel it all to be healthier and making the most out of the fleeting weeks I have left of being abroad (and this gym membership I am literally paying for) .
Although I still have the same financial constraints that I would back home as I am à #broke #college #student, after watching hours of food videos I realized I can actually buy AND cook the things I'm watching for once since have access to a full kitchen and Fridge. So because my host mom still is feeding me dinners and I leave most weekends it was a bit tricky to figure out what to get without it spoiling but here's a snapshot of some.

I was thinking that I could at least pré-make my lunches since I am always on my own and am growing a bit tired of  yummy baguette sandwiches at Saint Denis. So I got some pre-made quinoa, red and yellow peppers, a pack of fresh ginger, a teeny baby onion, rice cakes, a pack of sweet potatoes, ham and carrots …all for 15€.
I wasn't, and still am not 100% sure what I was up to when I went to the store since I don't really know how to use ginger?? Except in tea when you're sick (which I now am so GREAT JOB) I just started using it, but I was able to whip something up.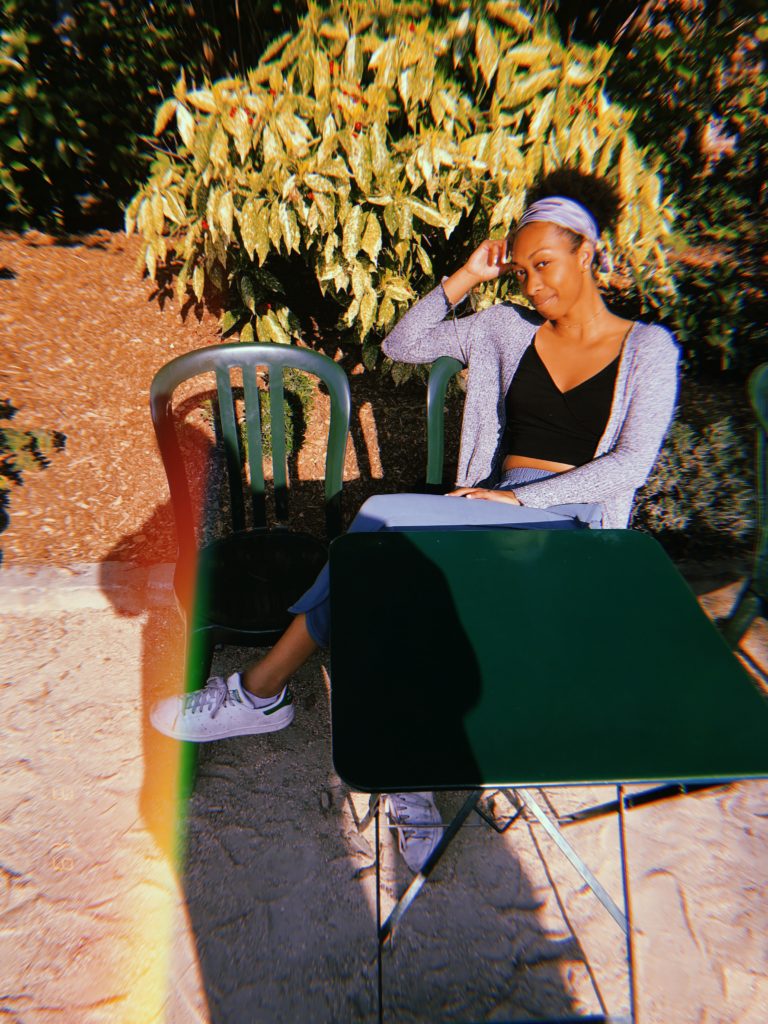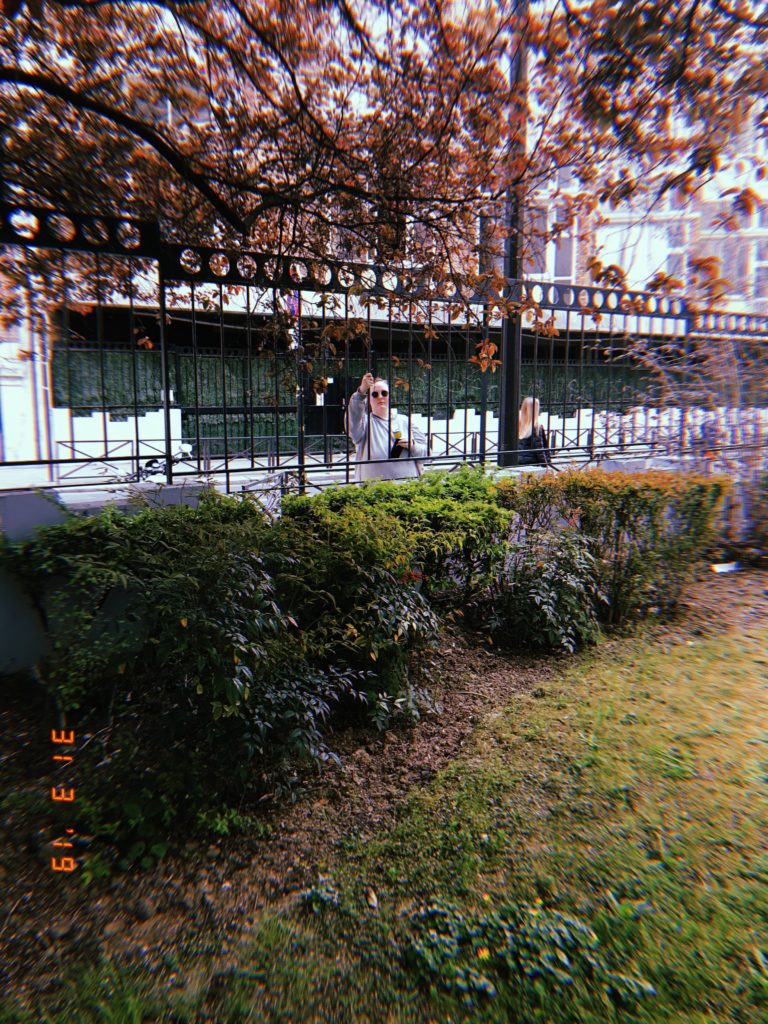 After my DIY Rachel Ray cooking session I met up with Taylor, a kindred Southern spirit whose host mom lives just down the road. We pick up my real family at Place d'Italie & head back to La Butte aux Cailles to eat at our current fave spot for some traditional french food at Chez Gladines. The best potatoes and steak 13€ can buy.
So although this week is super hectic with my Poli Sci paper due Monday and my art exposée Wednesday, having my mom just in the same city makes me feel more at ease already. My sisters both 15 year olds are complete with ridiculous twitter references and a matching set full of hormones and emotions. So being tricky to please i was a bit nervous about what to show them in Paris  but after just visit to the crepe stand  they're already smiling. So keep me in your prayers that we survive till the weekend since we won't just be in Paris together but London too!!
I'm actually not only SUPER excited my family ( minus dad and brother) could make it, but also pumped to see one of my absolute favorite family friends in London this weekend. 🙂 Somehow my mom, like all moms, is a magician and coincidentally planned for all of us Griffin girls to go to London for the weekend and overlap with our friends for the day. While we only will have only one day to hang out, it's still so comforting to see even a glimpse of a familiar face after seeming so many new ones four months.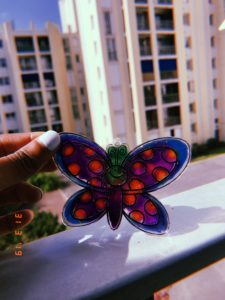 Their family, like mine, is a big one with four kids with very similar ages, except all boys. Then their youngest are little enough that I'd babysit them when the older ones couldn't and basically live at their house in the summers growing up and the occasional break when I come home from Bryn Mawr. So I have a little reminder of them in my room as this butterfly suncatcher was what Noah, the youngest boy, gave me at Christmas time as a going away gift before I left for France.
So gotta run… But catch you cheeky readers back here post-London town!!
Chip Chip Cheerio,
Ryan