Still enjoying Paris during the strike
December 13, 2019
by Calista Goldwasser
Bonjour!
It's been quite a week, with the national transportation strike that started on December 5th and continued since then.
I don't have class on Thursday or Friday so I mostly hibernated, with the exception of visiting a friend to watch Gossip Girl together.
Then on Saturday, APA organized a visit to Chartres, a small town with an enormous and beautiful cathedral. We also visited a stained glass workshop where we learned about the art form and how stained glass art is created.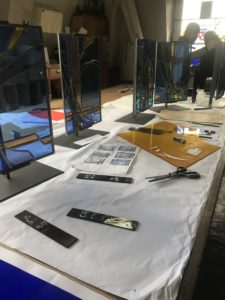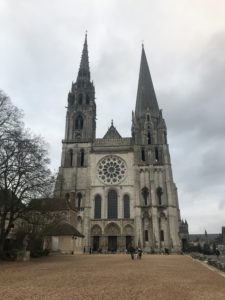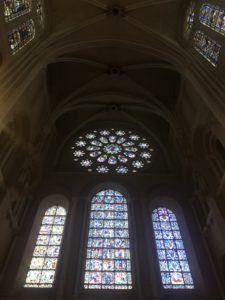 Sunday, once again, I stayed at home doing work and avoiding the not so functional transit.
On Monday, I had class and I braved the strike to get there and even managed to get there on time (with only some minor stress and improvisation)!
Tuesday, our class had a visit to the Grand Mosque of Paris to learn about the Muslim community in Paris! We started the visit with some delicious mint tea, and also took pictures the beautiful architecture of the building.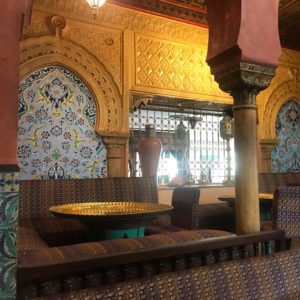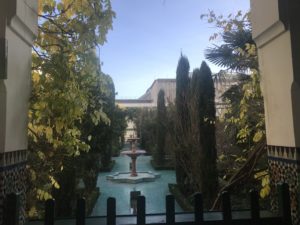 Wednesday was my last class before finals next week, and the class was held at Musée Rodin, where we studied the sculptures of Rodin, such as "Porte d'Infer" "Le Penseur" and many more! After that, I went to the famous Shakespeare and Co. bookstore to find a book in English for my family, and it was such a cute store!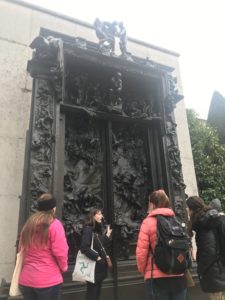 Now it's Thursday and I'm studying for my final exams coming up on Monday and Tuesday. I can't believe I'm leaving Paris in just about a week from now, the semester has flown by so quickly!
Calista