Summer language studies in marvelous Morocco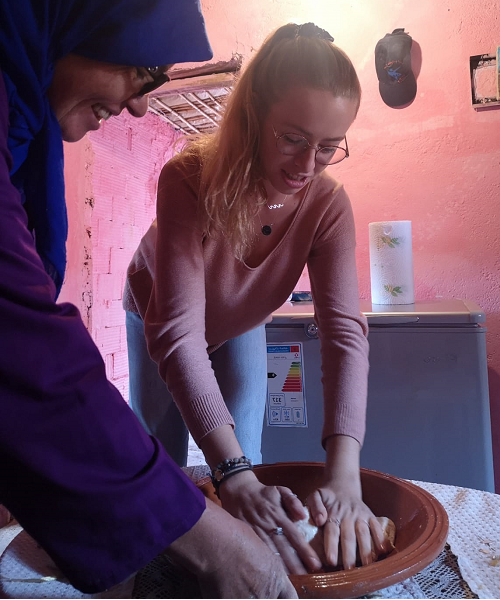 Homestay
A homestay is the best way to immerse oneself in the language and daily life of Rabat while building a valuable relationship with a local family. Without a doubt, it is a highlight of many students! Through a thorough housing questionnaire, APA staff diligently work to make the best homestay matches possible for each student based on a variety of factors such as physical, mental, and emotional health concerns, dietary preferences, and personal preferences on a variety of topics.
Hospitality and generosity are just two of the traits that we search for when identifying homestays – and they also happen to be what Moroccans are known for! All host families live in the medina, the historical center of the city and the main household language is Arabic.
A private bedroom with linens, access to common areas including the kitchen, daily breakfast, lunch and dinner, and weekly laundry are included.