Bustling and alluring, make the historic city of Rabat your classroom.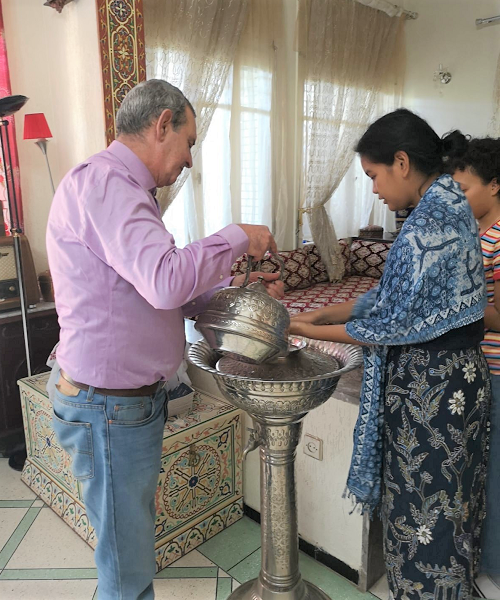 Homestay
An amazing opportunity, build a relationship with a welcoming host family. All students are paired with a homestay in the historical city center known as the medina. This lively area is the gateway to understand and immerse oneself in the daily life of locals. And to put the Darija lessons to use!
APA pairs one student to one host family via a comprehensive housing questionnaire that is completed during the pre-departure period. Homestays are selected by their desire and ability to not only provide a bed and meals but their willingness to welcome an international student into their home and share their culture.
Students are provided with a private bedroom with linens, access to common areas including the kitchen, daily breakfast, lunch, and dinner, and weekly laundry.